MANUFACTURING ENGINEERING
MANUFACTURING PROCESS DESIGN AND IMPLEMENTATION
Our team of trained and experienced engineers develops and applies complete turnkey solutions for complex machining and assemblies.
Study of processing methods and strategy.
3D CAD design using TOP SOLID packages with full translation capabilities for from UG Solid Edge, IGES, STEP, DXF, CATIA and Pro Engineer files.
CAM 5ax, simulation of processing and post processing.
Verification and optimization of the tool path using dedicated system.
Through proactive collaboration with leading metal working tools makers we are able to develop the most cost effective solutions for all kind of metal applications.
Customers rely on our expertise also in reverse designing of parts.
DESIGN & REVERSE ENGINEERING
Customers rely on our expertise also in reverse designing of parts, machines or fabricating models and prints for parts that have no documentation.
EXAMPLES
• Re-design of components
• Conversion of Casting to Machining From Solid
KEY BENEFITS
• Engineering expertise
• Production flexibility
• Financial savings
• Short turnaround times
Support customers since the early definition phase of a design to identify cost drivers and recommend solutions to simplify critical features and build a robust manufacturing process.
Continuous focus to the evolution of tooling and machinery looking for innovative solutions which can challenge and cut the actual run time and improve the quality f our processes.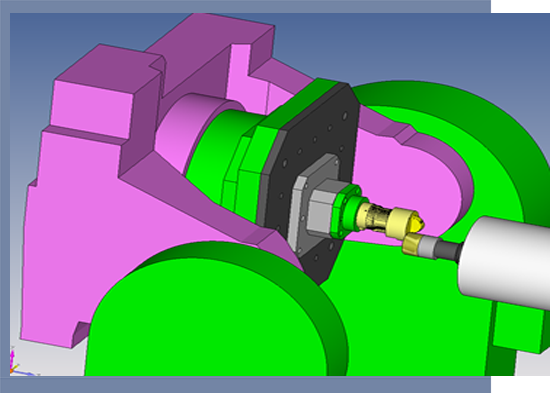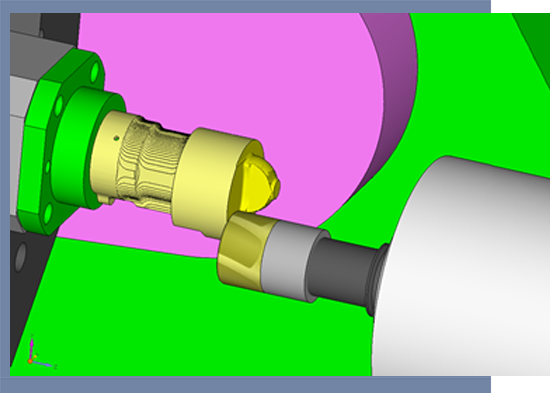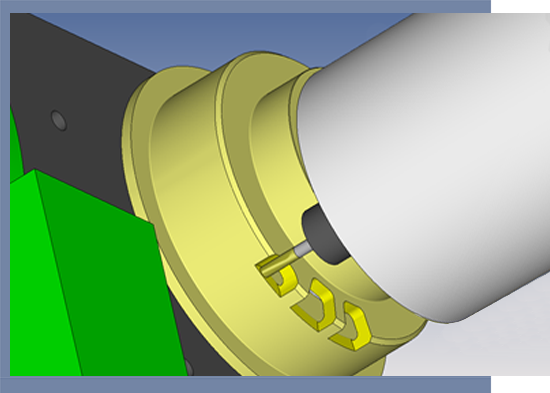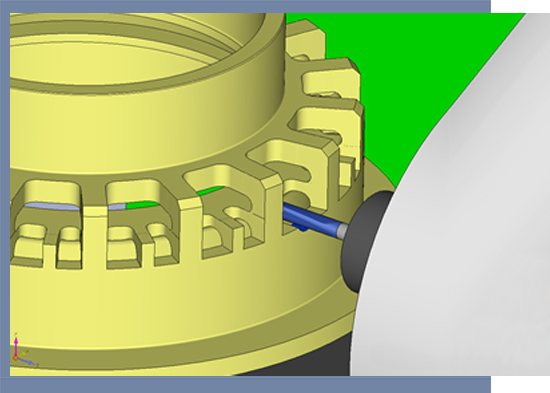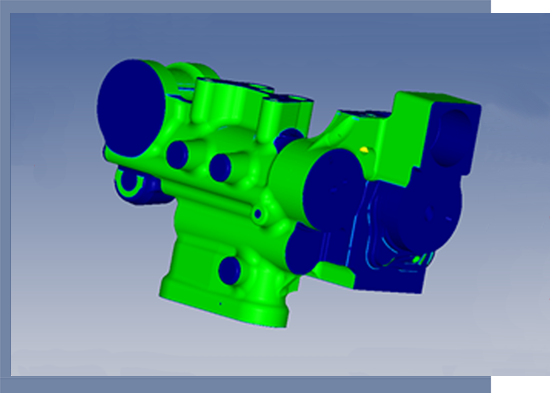 PRATI AERO draws upon over 20 years of experience in aerospace engineering services applied to support the Customer to manage the entire life cycle of a product from its introduction through initial development and validation to its mass production and aftermarket servicing.
Our strong presence in the Aerospace market is supported by a positive approach towards continued investment in people, training and technology. This can clearly be seen in our workshops, where we have the most up-to-date multi-tasking machines and the latest generation of 3-to-5 axis work centers
Precision CNC machining capabilities and design services are applied to the manufacturing of a variety of aircraft and engine parts. The fabrication of products ranges from complex hydraulic manifolds and associated components, housings and covers for gear boxes and valve drives, to landing gear components.
Working in a range of materials from conventional Aluminum and Stainless Steel to Superalloys including Titanium, Inconel, Nimonic and Waspaloy.
Innovative tools with Polycrystalline Diamond (PCD) inserts are used in High-Speed machining, milling and turning of titanium alloys and precision finishing of high strength casting and forgings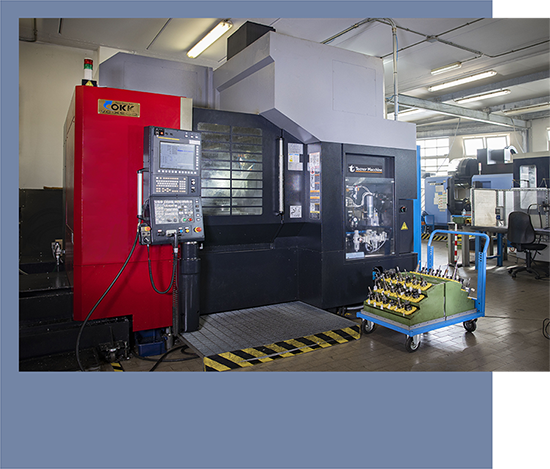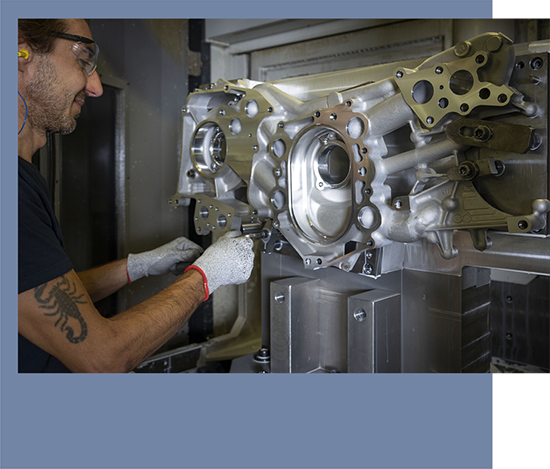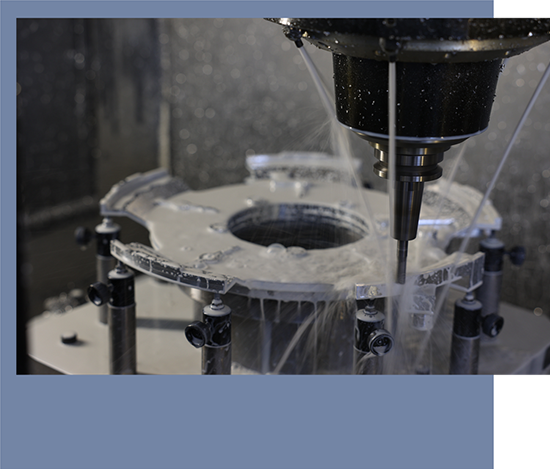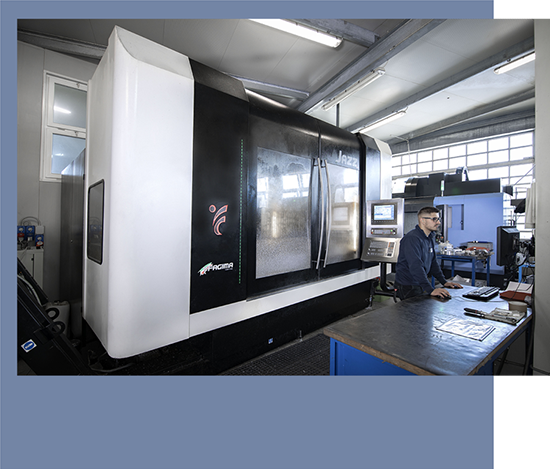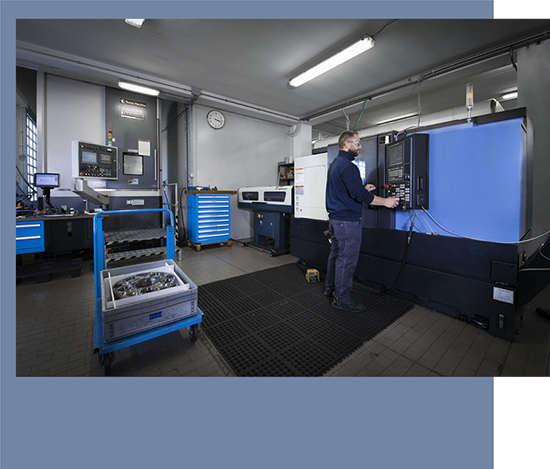 HEAT TREATMENT
AND SPECIAL PROCESSES
PRATI AERO is able to carry the manufacturing responsibility of finished parts including heat treatment and special processes through its supply chain which includes NADCAP accredited suppliers qualified by the end customers.
Main special processes performed on our products are:
NDT (Fluor Penetrant Inspection or Magnetic Particle Inspection)
Sulphuring and Chromic acid anodizing
Passivation
Chromium Plating
Electroless Nickel Plating
Painting
Shoot peening
Cleaning check
Inspection controls are based on 3D Coordinate Measuring Machines and on specific Computer Aided Quality Control software's for direct measures on the original 3D CAD model.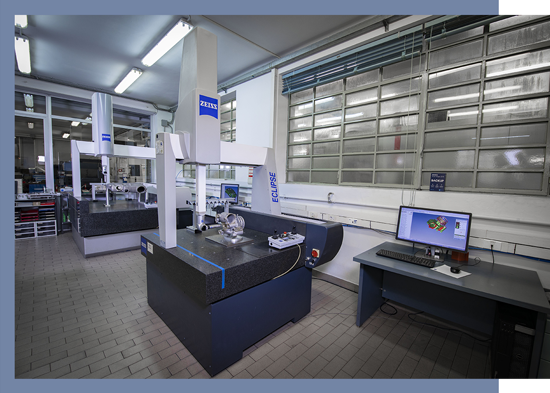 Zeiss ECLIPSE
Measurement range:
• X = 1.000 mm
• Y = 700 mm
• Z = 850 mm
Zeiss SPECTRUM
Measurement range:
• X = 1.000 mm
• Y = 1.600 mm
• Z = 750 mm
• Max. error = 2, 0 µm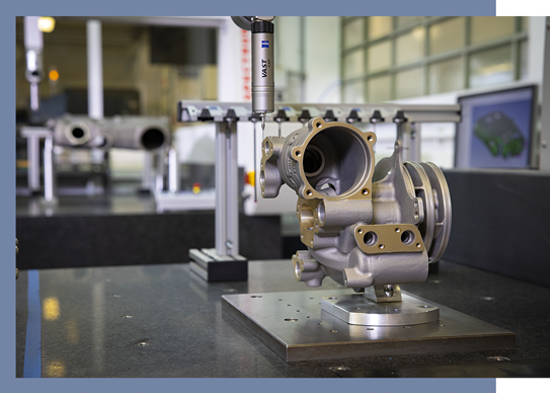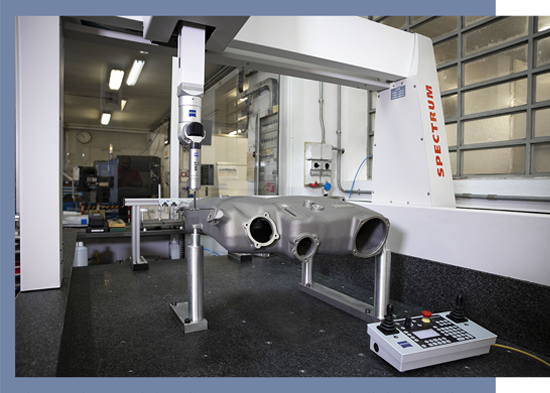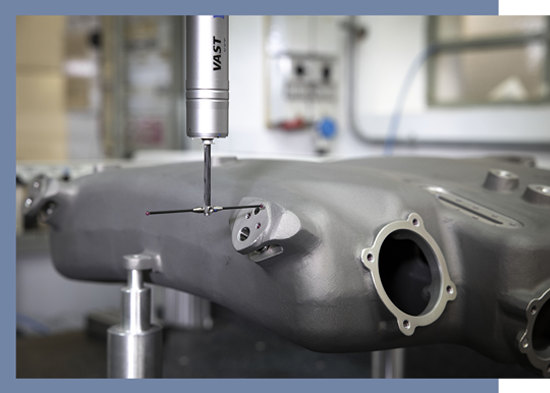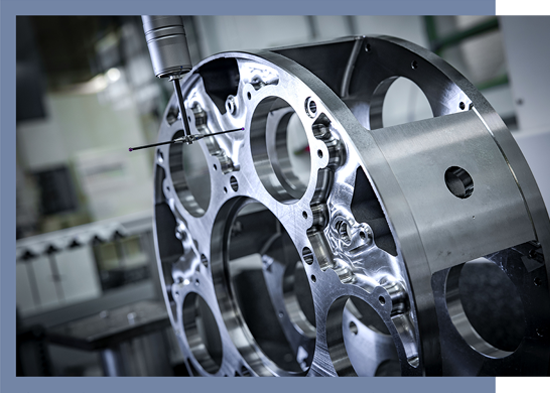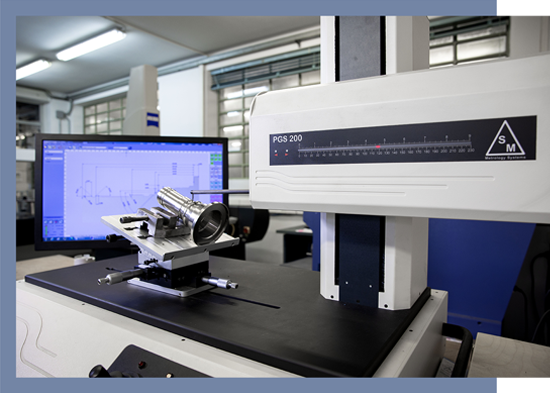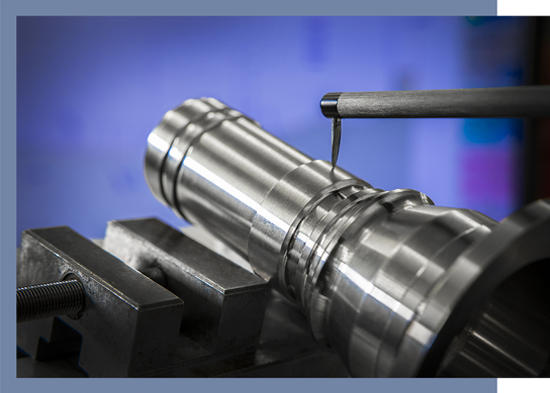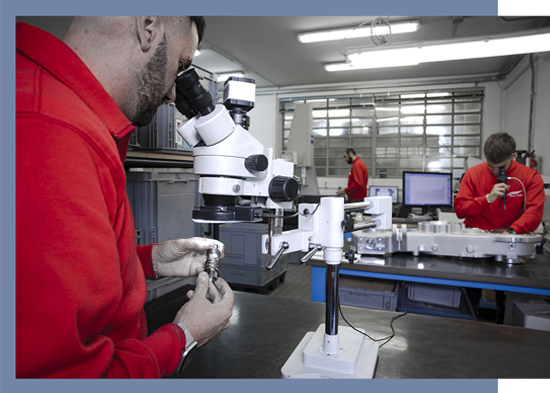 All other meters and devices necessary to check critical features and characteristics are available:
PROFILOMETER
MICROSCOPE
ENDOSCOPE
BORESCOPE
ASSEMBLY
As part of the value added offered to Customers, PRATI AERO can perform assembly work installing  plug in valves, heli-coil inserts, fittings, bearings, bushings, wirelock. Part fitting can be done either with force fitting at predetermined interference or through liquid Nitrogen shrink fitting.
TESTING
We have extended capability in fluidic testing: leakage and proof pressure test.
All our hydraulic relief and by-pass valve are functionally tests on the dedicated fluid test bench.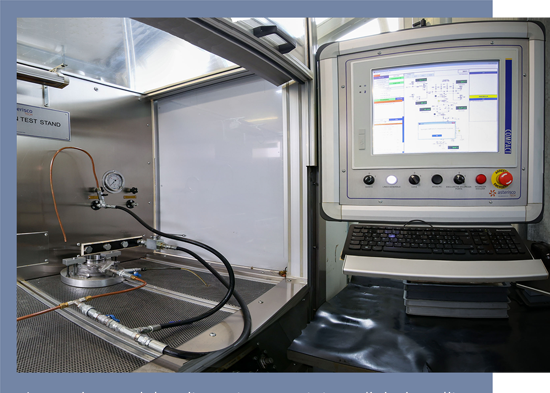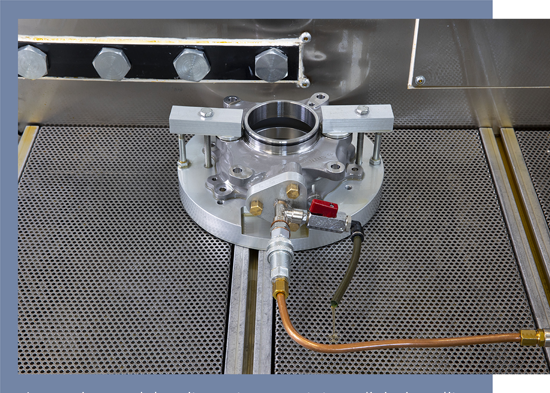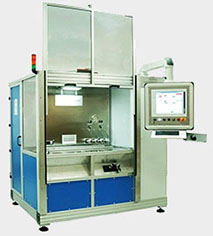 DEDICATED HYDRAULIC TEST CELL – General Purpose Hydraulic Test bench
Operating media and range:
• Fluid: MIL-PRF-23699
• Pressure: 0-50 bar
• Flow: 0-20 l/min
• Temperature: 20-40 °C
Test Type (manual, semi- and fully automatic mode):
• Proof pressure
• Low pressurel eakage
• Orifice flow and jet target test
• Valve cracking and full flow pressure test
Customized solutions for each and every logistic request
We can made available the required quantity exactly where and when Customers need it, helping them to have lean and performance advantageous solutions in fast moving environments
KITTING
Prati Aero supplies complete kits to streamline assembly and reduce costs of Customers supply chain.
As a one-stop shop, we help helps customers shorten supply chains, reduce inventory and overhead and simplify production engineering, purchasing and quality control.
Kits are delivered just in time to the point of use at final assembly line, in customized boxes that include quality assurance documents to speed up acceptance and assembly
KEY BENEFIT
• Product is 100% Guaranteed to be in the kit
• Product quality and integrity assured
• Reduced resources (manpower / inventory / shop floor space)
• Allows Customers to concentrate on core business
• Reduces total acquisition cost
• Removes internal non value add operations
• Allows for simplified planning
• Less operation complexity
• Reduce operation delay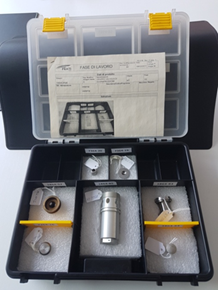 CONSIGNEMENT STOCK
PRATI AERO can built and manage consignment stock within customers facilities.
KEY BENEFITS
• Reduced production delays
• Financial savings
• Instant product availability